Topic: SMOK Stick V8 Kit VS SMOK Stick V9 Max Kit
Hey guys. The Stick V9 Max vape pen kit has been released for some time, have you got an overall understanding of it? Today we'll briefly compare it with the Stick V8, maybe this will help you learn more about it.
Firstly let's look at the Stick V9 Max Kit by SMOK. It's a new upgraded version of Stick V8 which consists of built-in 4000mAh battery and Stick V9 Max tank. Featuring a 4000mAh battery capacity, it will provide you with powerful and durable vaping experiences. For the tank, it has a gigantic e-liquid capacity with 8.5ml, so you can enjoy a longtime vaping. The tank is specially designed for Stick V9 Max by adopting Mini V2 S1 and Mini V2 S2, both of which are custom-made coils for Stick series battery, focusing on lower wattage but intense clouds and flavor. Anyway, Stick V9 Max is a worth buying powerful pen kit.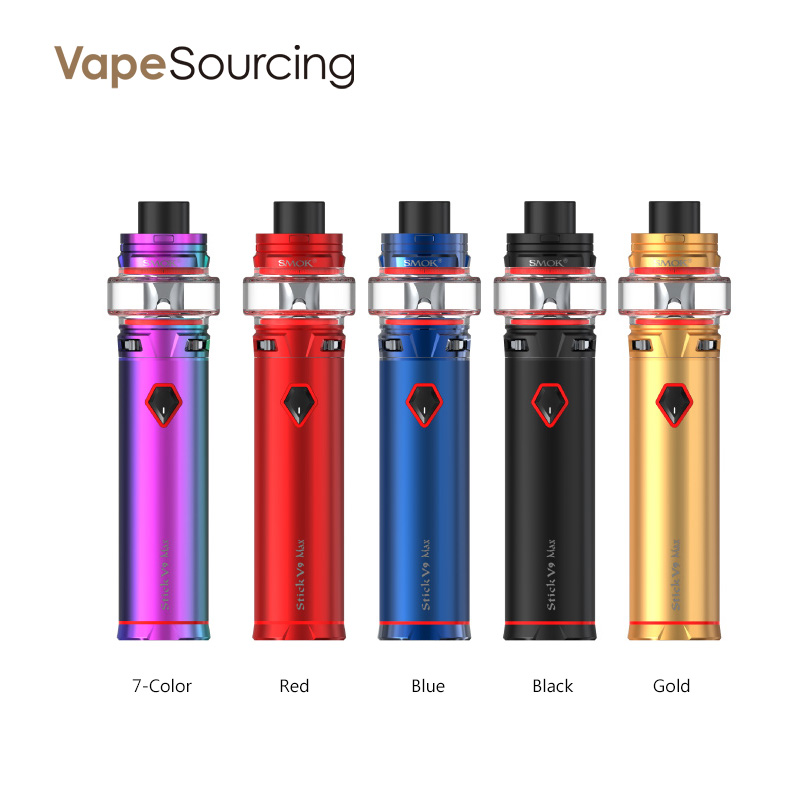 [Parameters]
Stick V9 Max Battery
Size: 87.8 x 28mm
Weight: 133.5g
Battery Capacity: 4000mAh
Input Voltage: 3.3-4.2V
Output Voltage: 2.5-4.1V
Output Power: 60W(Coil Resistance=0.15ohm)
Standby Current: <20uA(No Load)/<100uA(Load)
Charging Voltage: 5V
Charging Current: 0.66A
Stick V9 Max Tank
Material: Stainless steel
Size: 35 x 54mm
Weight: 65g
Capacity: 8.5ml
Thread: 510
The Best E-juice for it: NKD 100 Salt Hawaiian Pog Price
Then is the SMOK Stick V8. It's an all-purpose platform caters towards cloud-chasing performance, combining a long-lasting 3000mAh Stick V8 Battery with the highly appraised TFV8 Big Baby Tank. The Stick V8 Battery is powerful and durable, extending the battery range of plug-and-play segment with a built-in 3000mAh battery. Operationally, it leverages a direct output voltage system to produce higher levels of output, capable of firing up to 20 Amps of continuous discharge. The single button operation is simplified, engineered with Intelligent Battery Life Indicator for a premier ergonomic form factor. The TFV8 Big Baby Tank is included with each kit, a vapor-orientated system with compact stature and refined functionalities from the TFV8 series. It features adjustable bottom airflow, SMOK's signature hinged top-fill system and utilizes the new 0.15ohm and 0.25ohm Baby-M2 Coil Head, specifically made for the direct voltage based systems. Brilliantly constructed with incredible ergonomic operations and performance capabilities, the SMOK Stick V8 Starter Kit is a phenomenal platform.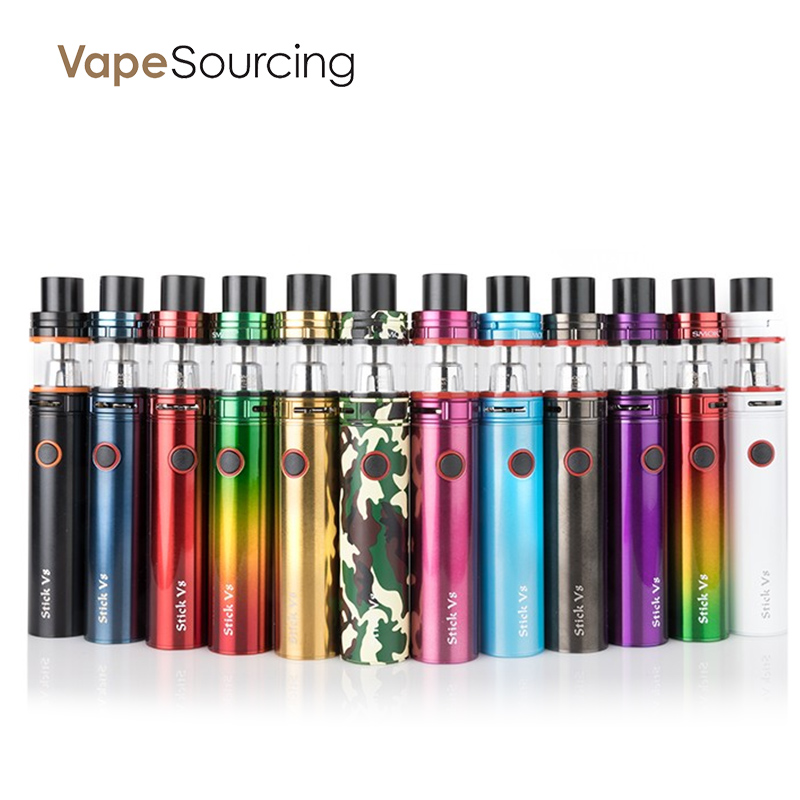 [Parameters]
Material: Stainless steel
Size: 24.5* 75mm
Weight: 88.5g
Battery Capacity: 3000mah
Voltage Range: 3.4V-4.2V
Standby Current: <200uA
Capacity: 5ml
Thread: 510