Topic: SMOK Mag Grip 100W And The Best Flavor For It
Hey guys. Recently I have grown to fancy the Mag Grip Kit. Intend to find suitable flavors of e-juice to do some new vaping, I visited many vape shops near me. Finally, I got one of the Mr Salt E Juice, and the flavor has made me unforgettable so far. So today we're looking at them.
Firstly is the Mag Grip Kit by SMOK. As we all know, MAG series has long been fancied by vape fans for its stunning appearance and strong performance. MAG Grip, a new member of MAG family, is also worth looking forward to. It still continues the features of the handheld mod, exquisite fire key, and magazine release. In addition, some fresh design concepts have been added: the distinctive OLED screen area and UP/Down buttons underneath perfectly blend the data reading and data adjusting together.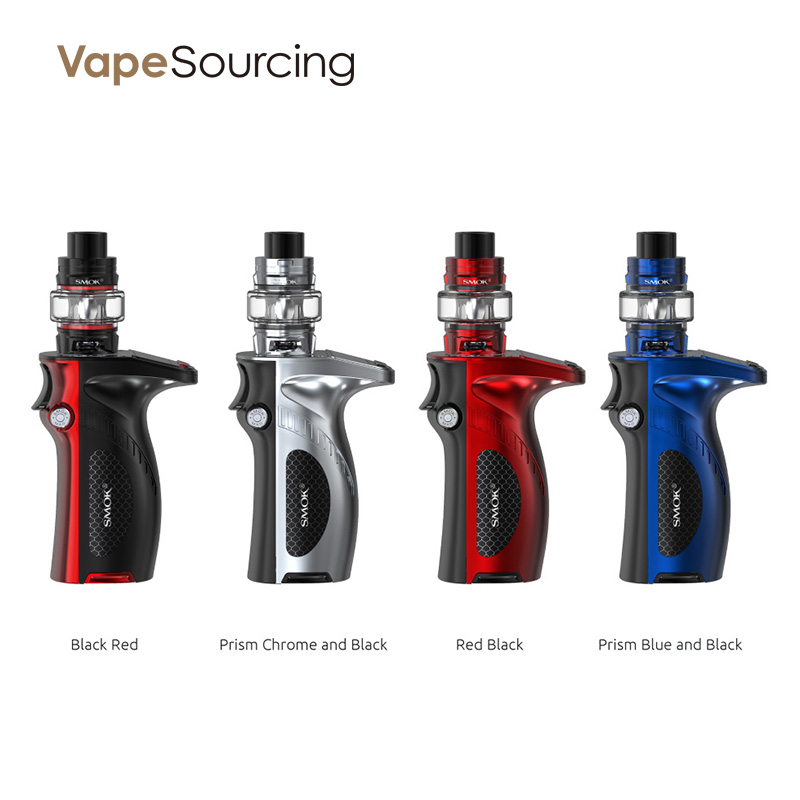 And it is compatible with 21700, 20700 and 18650 battery; what's more, a single 21700/20700 battery can offer a power output up to 100 Watts with high performance. MAG Grip comes with TFV8 Baby V2 tank adopting two new coils-Baby V2 S1 and Baby V2 S2, which are custom-made coils for Stick series battery with intense clouds and flavor. Holding MAG Grip in hand, you'll feel the power of Grip.
If you've gotten a Mag Grip, you may also need this: SMOK TFV8 Baby V2 Coils
Then the perfect matched e juice Cannoli Mr Salt E. Cannoli has been one of the most sought-after dessert flavored nic-salt e-liquids in the entire vaping industry. Feast on sweet and freshly prepared cannolis, as sweet Italian cream is stuffed into a delicate buttery shell, and topped with semi-sweet chocolate chips and dusted with powdered sugar!