Topic: Making Vaping A Little More Fun-VOOPOO Rota Pod System Kit
Hey guys. Wanna make vaping a little more fun? Then you mustn't miss the VOOPOO Rota - a combination of fidget spinner and pod kit. Designed in the shape of a parallelogram, it's very comfortable to hold in hand. Just buy from the best online e-cigarette shop if you're interested.
The most inventive part of VOOPOO ROTA Kit is the spinning in the center. With it, you can spin the kit to relieve the stress when not vaping. Powered by a built-in rechargeable 340mAh battery, the ROTA can easily provide all-day battery endurance. Constructed from zinc alloy and plastic with good texture and bright surface with vacuum-plated techs, it makes you feel really good. As for the ROTA Pod, it comes with 1.5ml e-liquid capacity, hitting wires and cotton. The resistance is 1.5ohm, bringing you great flavors. Meanwhile, there are multiple safe protections avoid all potential risks. 8 colors optional.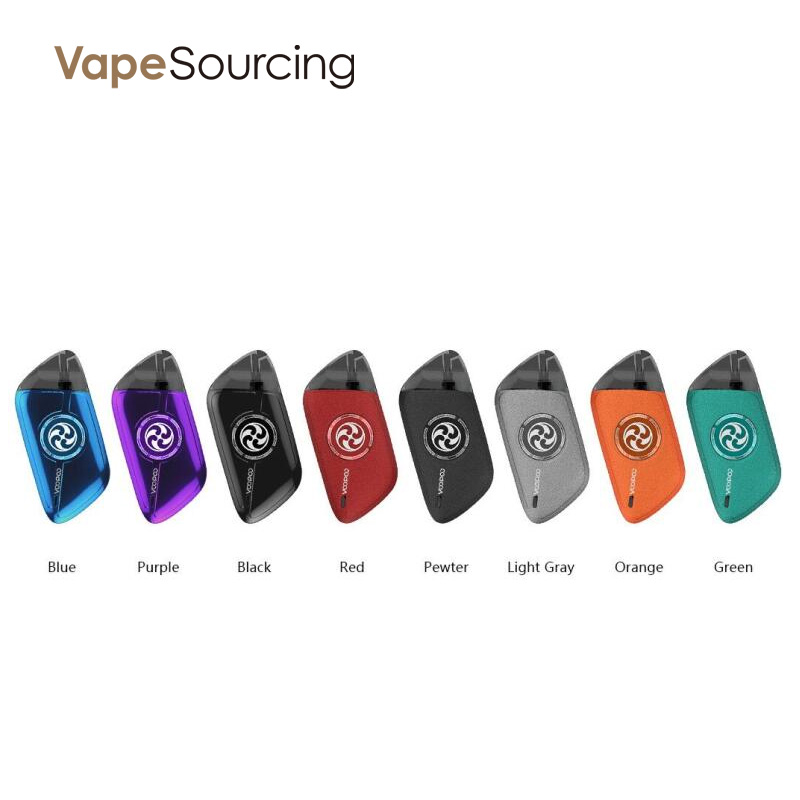 [Parameters]
Size: 79 x 37 x 14mm
Pod Capacity: 1.5ml
Power Range: 7W
Battery Capacity: 340mAh
Resting Current: ≤5uA
Input Voltage: 3.3-4.2V
Resistance Range: 1.5Ω
Weight: 63g
Material: Zinc Alloy & Plastic
Color: Blue, Pewter, Red, Black, Green
Like it? Buy here: https://vapesourcing.com/voopoo-rota-kit.html
You may also like this: SMOK Nord Buy