Topic: WISMEC BELLEROPHON RTA for 15% Discount OFF
Dear all,
Most vapers choose RTA because its sufficient e-liquid storage. Besides, vapers would like to see the structure improvement of RTA to get a better taste. The Bellerophon RTA did a great job on this.
The fashionable appearance of Bellerophon RTA draws a lot of attention. The graphic design of this RTA will add more spice to your vaping experience.
The most special feature of Bellerophon RTA is the directional airflow system. The specialized airflow trail delivers extremely pure flavors. In addition, the airflow can be adjusted with the two air slots at the bottom, and the 810 mouthpiece works perfectly safe even in a high temperature environment. providing you with the wonderful vaping experience.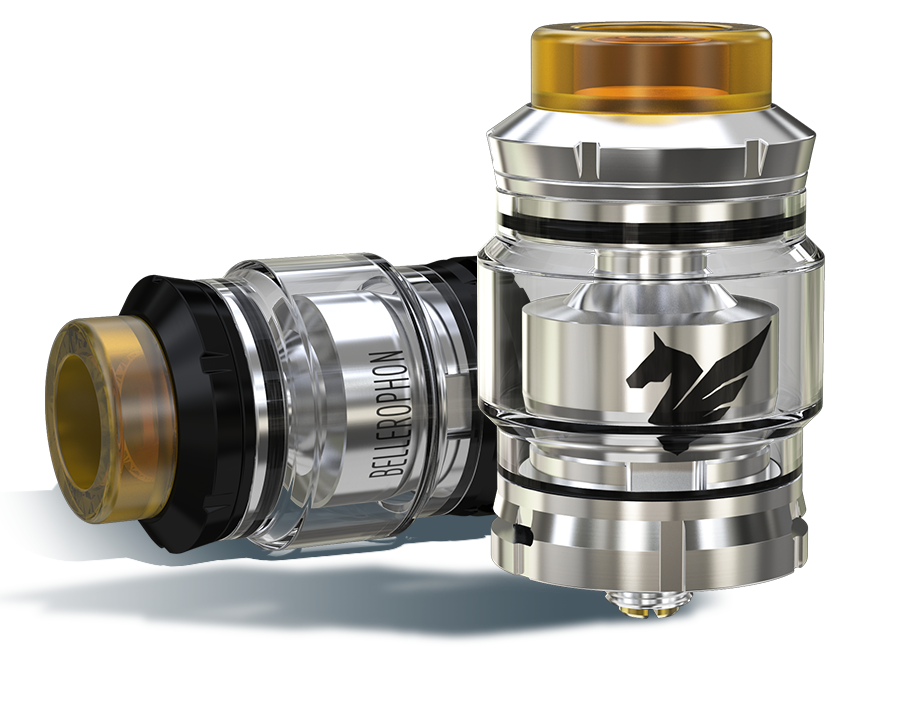 Beside to the taste improvement, the top removable refill makes you refill more efficiently. Two main screws make it more convenient for you to rebuild coils.
People may wonder if it's too much trouble to clean this RTA? The answer is no. All parts of Bellerophon RTA, airflow ring included, can be detached and reassembled.
All details makes Bellerophon RTA extraordinary. If you would like to experience the purest taste, Bellerophon RTA will be the best choice for you.
There is a Summer Carnival Sale on Wismec online store, take the chance to enjoy up to 50% OFF discount, please visit: store.wismec.com.
Up to 50% OFF for limited order
30% OFF for Motiv 2
15% OFF for Active, Luxotic and Bellerophon
10% OFF sitewide
Act fast, limited time ONLY!