Topic: UWELL Crown IV Kit VS Wismec Reuleaux Tinker Kit
Hey guys. This let's make a comparison between two latest vape starter kits on the market. Both of them come with cool looks and high performance. Ok, here we go!
1. UWELL Crown IV Kit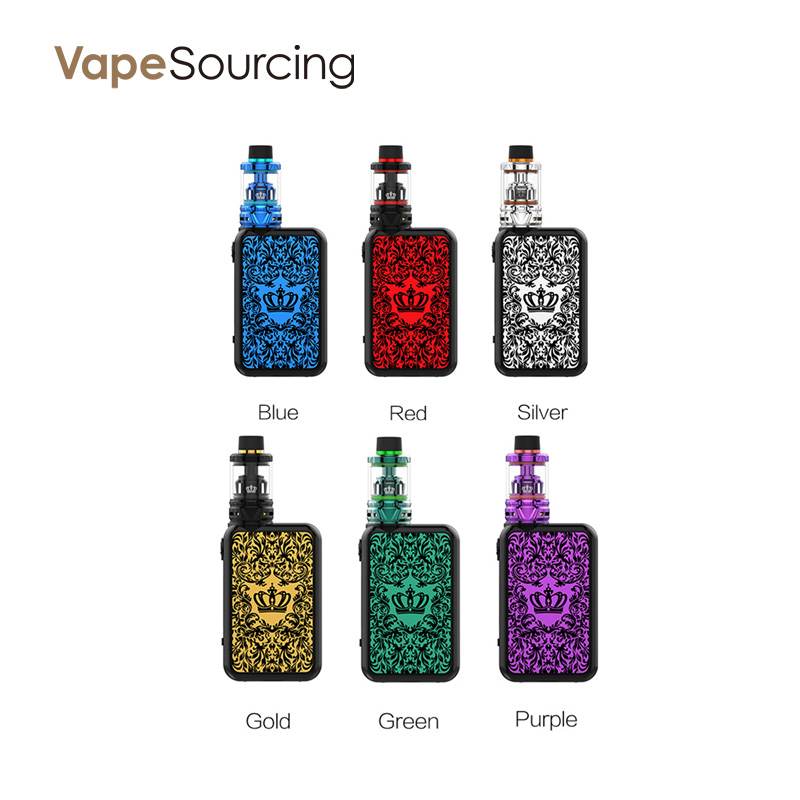 The Kit Uwell Crwon 4 is the latest product with exquisite craftsmanship design and fashionable looking, which powered by dual 18650 batteries and can fire up to 200W maximum output. Equipped with the new generation of UWELL circuit board is more dust and corrosion resistant, the Crown 4/IV Kit support regular power mode and temperature control mode that can extend span life and protection. There is a fire button on the mod gives a sleek look and provides improved gripping. Holds up 6ml e-juice capacity, UWELL Crown 4/IV Tank with patented self-cleaning technology can absorb the e-juice and reduce leakage.
The Crown IV Tank utilizes UN1 Coil with 0.25ohm rated at 55W to 65W, and the UN2 Coil 0.23ohm with an output range 60W to 70W. What's more, it compatible with the dual SS904L coil for your option. Top-filling design and adjustable bottom airflow system make it is easy to fill. Using Pro-FOCS Flavor Testing Technology bring great vaping experience with the satisfying flavor.
Tank Size: 28x 54.8 mm
Mod Size: 52.5 x25 x 84mm
Capacity: 5ml + 6mI(Bulb)
Material: Zinc Alloy & Stainless Steel & Glass & Silicone
Power Range: 5-200 W
Coil Specifications:
Dual SS904L Coil 0.2Oohm = 70-80W
Dual SS904L Coil 0.4ohm = 60-70W
UN1 Meshed Coil 0.25ohm=.55-65W
UN2 Meshed Coil 0.23ohm = 60-70W
2. Wismec Reuleaux Tinker Kit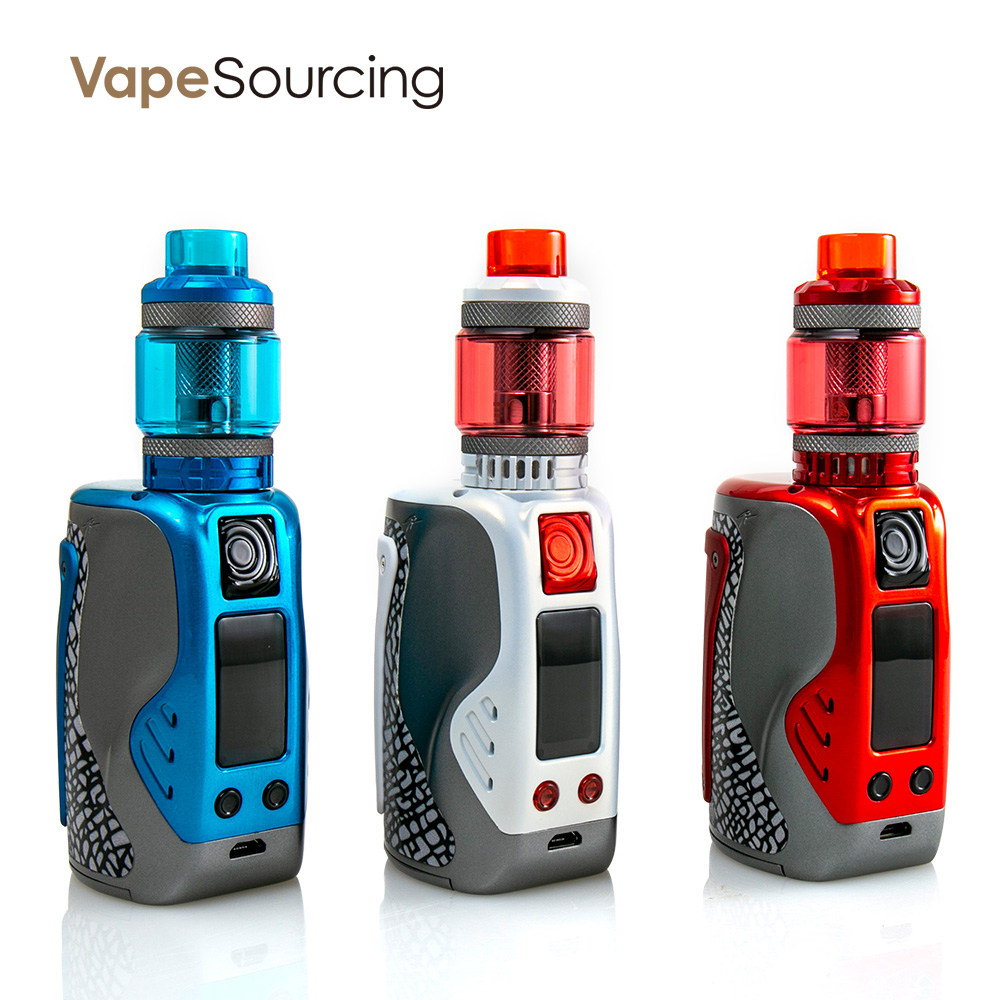 The WISMEC REULEAUX TINKER Kit is inspired by a classic sports shoe, it consists of the REULEAUX TINKER Mod and the COLUMN Tank. The mod perfectly combines the vaping and high-tech to bring you incomparable vaping experiences. REULEAUX TINKER has an ergonomic design with striking lines, which reflects its sportsmanship. Powered by triple 18650 cells, REULEAUX TINKER can supply up to 300W output and the 0.96inch TFT color screen with upgraded user interface offers you more vivid and clearer vaping data. The newly developed COLUMN atomizer adopts powerful WL01 Single 0.15ohm coil with the large heating area, fully satisfying the vapers' pursuit of dense flavor and massive cloud. In terms of appearance and performance, the REULEAUX TINKER with COLUMN will be a must-have setup for all vapers.
Size: 44*56*78.3mm
Weight: 203.6g
Cell type: high-rate 18650 cell (discharging current should be above 25A)
Output wattage: 1-300W
Resistance range: 0.05-1.5ohm for TC modes 0.05-3.5ohm for VW mode
Temperature range: 100-315℃/200-600℉(TC modes)
Maximum charging current: 2A
Output voltage range: 0.5-8V
Diameter: 28mm
Height: 54mm
Weight: 60.2g
E-liquid capacity: 6.5ml/2ml