Topic: New Arrival-$11.99 Kennedy Vindicator Mech Mod Clone
Hey guys. It's a long time that we don't look at Mechanical Vape Mods. Today let's take a look at one. It's a clone of the Kennedy Vindicator, that means you can get it at much less cost.
The new Kennedy Vindicator Mod Clone is one of the most high-end mods that you can find. Made from brass, it comes with the 25mm hybrid connector and adopts the 18650/21700/20700 batteries (not included, it is recommended to use batteries without a lug, at least 30A protection). The impeccable design feels and looks very good, but above all, it works like a train! For me, it's a mod manufactured with the best possible qualities to look for extreme conductivity and an unbeatable grip and aesthetics.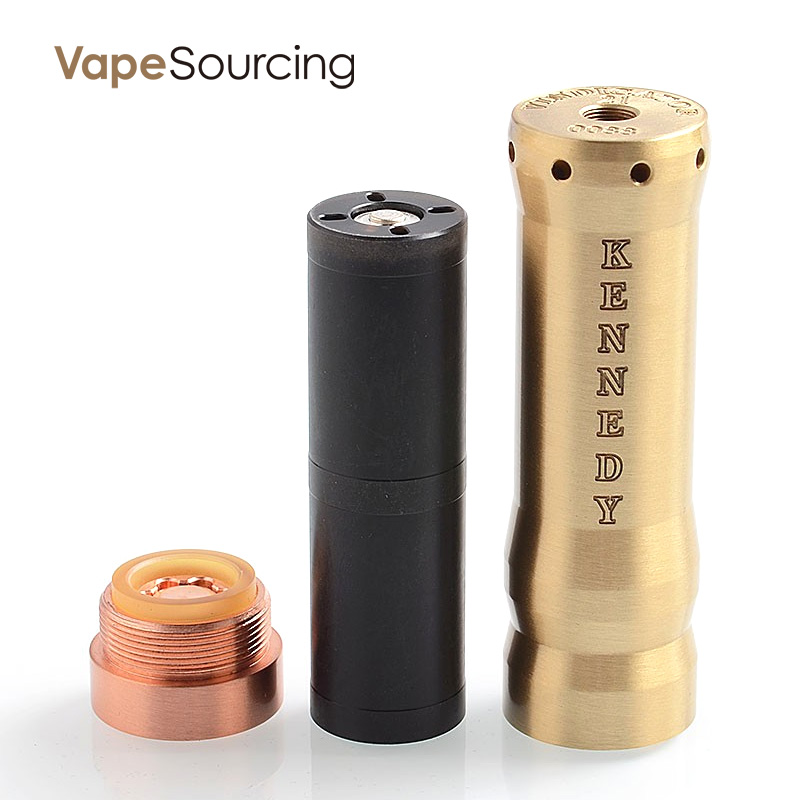 [Parameters]
Product Type: Mechanical
Battery Type Interchangeable
Compatible Battery: 18650 / 20700 / 21700
Material: Brass
Thread Type: 510
Telescoping Mod: No
Variable Voltage (VV): No
Variable Wattage (VW): No
Depth: 26mm (1.02 inch)
Height: 91mm (3.58 inch)
Width: 26mm (1.02 inch)
Wanna try this new device? Get it here: https://vapesourcing.com/kennedy-vindic … l-mod.html